Our Olive Oil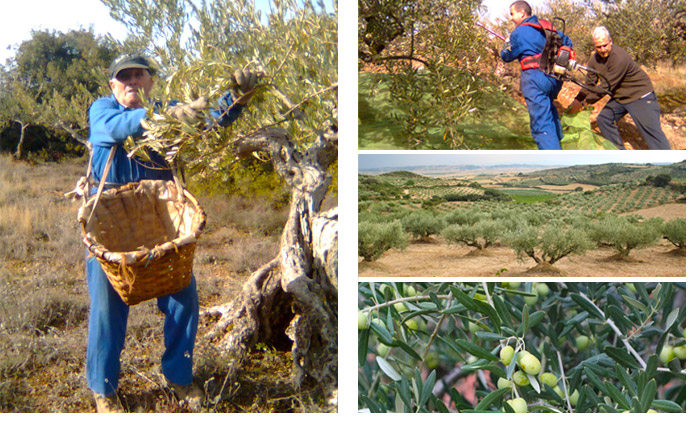 Family and Earth Olive Oil.
Arroniz Area is famous for being the place of Navarra with more hectares of olive groves. This area is characterized for its uniqueness of having some centuries-old olive trees, unique varietal in the Spanish geography, a difficult terrain of cultivation, and an ancestral tradition in olive oil production.
The typical Mediterranean trilogies of Vine, Olive Tree and Cereal, have marked our landscapes and our way of being. Grandparents, great-grandparents, and great-great-grandparents took care of these ancient olive trees….and now we continue to preserve them with the same affection.
That is why in ALZANIA we couldn´t miss an oil to offer to our clients and friends.